Power Washing Services For Every Need in
SW Louisiana & SE Texas!
* High or Low Pressure, Eco-Friendly House Washing – Safe for Plants, Pets & Children
* High Pressure Concrete Cleaning – Driveways, Walkways and Small Parking Lots
* Decks, Patios and Fencing
* Exterior Window Washing
Choosing a Power Washing Company in Lake Charles
Can I get a quote?
A professional pressure washing company will not offer an estimate without coming to your home to see the project. You should never have to pay for a quote,
Don't just go for the cheapest power washer! Great power washing companies are professional, provide great quality and their customers love them.
Does Power Washing Increase the Value of my Home?
YES! According to the National Association of Realtors, power washing your home, driveways and fences can increase the value of your home by up to $15,000.
How Long Does it Take to Pressure Wash?
Every job is different. We will take as long as we need to get the job done right!
How Often Should I Power Wash?
To keep your property looking clean and bright you should have it pressure washed annually!
Power washing your fence will make it shine like new!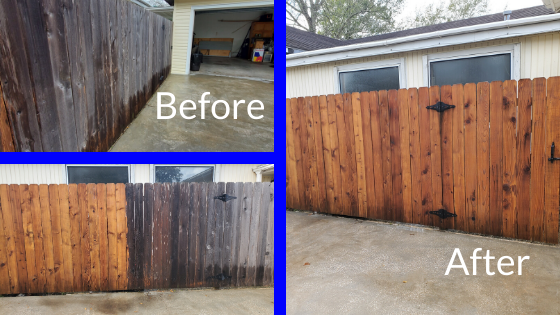 Bring your deck or patio back to life with an annual power wash!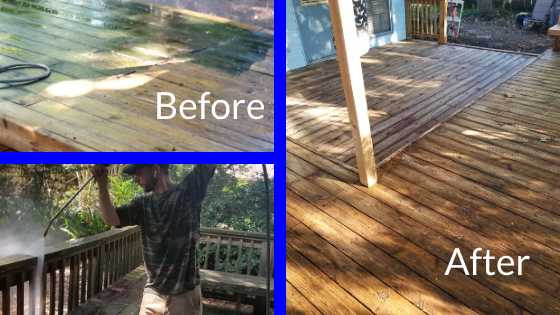 Your driveway will look brand new again!